The goal of SkillUP™ Lehigh Valley is to support local job seekers and employers.
What Can SkillUP™ Do For Employers?
Over 6,000 courses—including Chinese, Spanish, and soft skills—as well as more than 130 industry certifications are available through SkillUP™. You and your partners can gain full access to your local SkillUP™ portal and employer assessment screenings. You can design unique course clusters based on regional skill gaps, employer demand, and many other factors.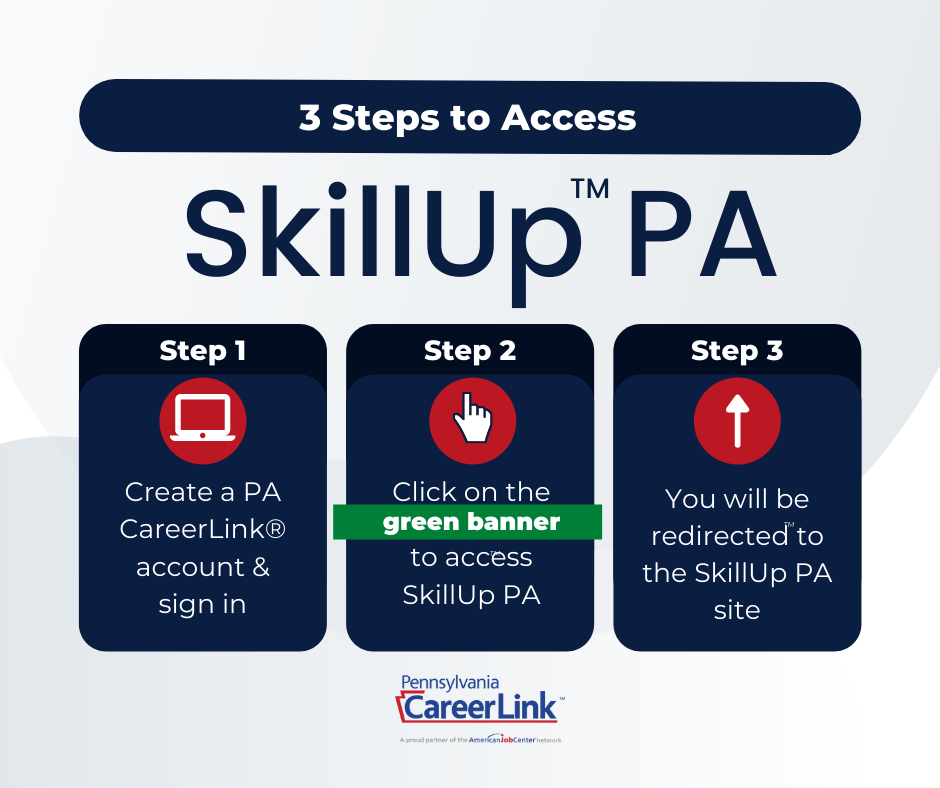 What Can SkillUP™ Do For Job Seekers?
Any computer with an internet connection can access SkillUP™ free online training resources. Choose your courses from a catalog of more than 6,000 activities (courses and exams) in a variety of fields, including business, communications, healthcare, information technology, Microsoft, and more. You can get ready for certification exams in a variety of fields, including project management, human resources, six sigma, Microsoft, and CompTIA.
With SkillUP™, you can:
Become more knowledgeable.
Fill in your skill gaps.
Boost your confidence in your skills.
Show potential employers that you are driven.
Contact Venessa Torres for More Information