Employer Engagement
Don't take it from us, take it from the local employers just like you that utilize our services.

"PA CareerLink® Lehigh Valley via the Workforce Board Lehigh Valley has been very instrumental in helping our organization add qualified staff. We use not just the PA CareerLink® site but we have gained valuable knowledge and resources to help attract candidates. We have developed comprehensive Career Pathways, a Close to Home video of our workplace and several other innovative methods to help find and hire great staff. The Lehigh Valley Workforce System has become instrumental in our hiring efforts."

Keith Reynolds, President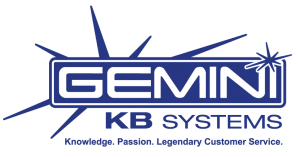 "KB Systems participated in the Workforce Board and PA CareerLink® Lehigh Valley youth internship program and has hired an intern full-time. His commitment, dedication and work ethic was is exemplary. Our new Supply Chain and Manufacturing Support Specialist reporting to the VP of Operations. What an incredible youth program."


Portia Watkins, MBS, SHRM-CP, Office Manager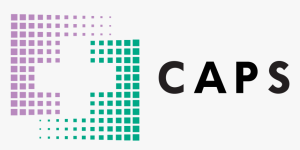 "Since 2016, the Workforce Board and its PA CareerLink® Lehigh Valley workforce system have been our partners in new employee training and On-the-Job Training (OJT), job fairs, and Employer Wednesdays to address our critical workforce needs. For our pharmacy technician program, they worked with us to advertise and refer competitive candidates to our OJT opportunity that resulted in 30 hired workers and new trainee cohorts. Thank you WBLV and PA CareerLink® Lehigh Valley!"

Juanita Harris, Director Human Resources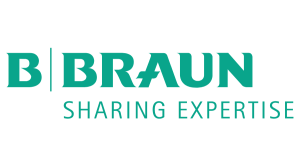 "The WBLV offers us a full range of services from job postings and hiring to long-term strategic initiatives such as Registered Apprenticeships. The WBLV Team can be counted on to help, whether it be securing grant money or organizing employer forums. They are always there for us. Together with B. Braun, the WBLV makes the Lehigh Valley a great place to work."

Morten Rasmussen, Vice President, Operations Human Resources & Corporate Compensation
"The Workforce Board Lehigh Valley and PA CareerLink® Lehigh Valley teams have their thumbs on the pulse of the workforce continuously updating Lehigh Valley data to assist employers. And, their relationships with numerous local military veteran support offices provides employers with an excellent ability to locate and hire dependable individuals who have served their country."

Ron Jerdon, President

"PA CareerLink® Lehigh Valley provides effective employment and training services to veterans re-entering the civilian labor market. The skills and experiences veterans develop in the military may not convert well on to a resume. CareerLink® plays a vital role in helping veterans in translate their skills into a language that employers can understand."

Rocco Zegalia, Director of Sales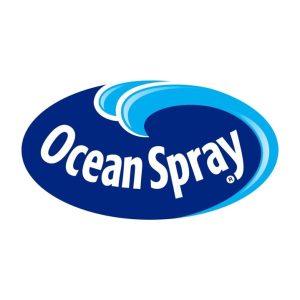 "As plant director of Ocean Spray Cranberries, I work closely with the Workforce Board Lehigh Valley team on hiring and training needs. We recently participated in the career pathway initiative to provide our current and future employees a roadmap of upward mobility within the company. The Workforce Board Lehigh Valley and PA CareerLink® Lehigh Valley's Employer Wednesday's are another valuable tool that assists our companies in hiring the right employees."

Chad Hammerly, Plant Director

"I am very happy with all of the assistance you have provided with our recruiting needs, from your participating in your job fairs to having candidates come to our plant tours. We are glad the recruiters were able to come and see our plant and get to learn more about Cintas. I hope 2019 will bring great things for both of us and I hope that our relationship with CareerLink® grows stronger over time."

Julyssa Nunez, Human Resource Representative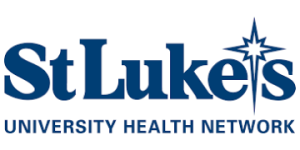 "PA CareerLink® Lehigh Valley runs effective events for organizations, large and small. The professional staff at CareerLink® listen to employer needs and suggest solutions. At St. Luke's, we have onboarded new hires referred from PA CareerLink® Lehigh Valley who are great employees!"

Sharon Scheirer, Sr. Coordinator, College Relations, Onboarding, Employee Career Development
Program Listing
There are hundreds of programs throughout the Lehigh Valley that provide real job experience through internships, job shadowing, and more. Learn more about our program listing and view our list of current Training Providers.
Our Services
Intermediary Services
Workforce Intelligence
Human Resources
Recruiting/Screening
Candidate Referrals
Specialized Job Fairs
Interviewing Space
Training Resources
Community
Connections
Sector Strategies
Apprenticeships
Work Experience
Rapid Response Services
Career Pathways
PA Careerlink® Lehigh Valley partners with local employers to create Career Pathways. Career Pathways are tools for recent graduates, job seekers, guidance counselors, human resources professionals, and C-Suite executives. They help illustrate growth and career trajectory within local businesses and organizations. Build your own Career Pathway today!